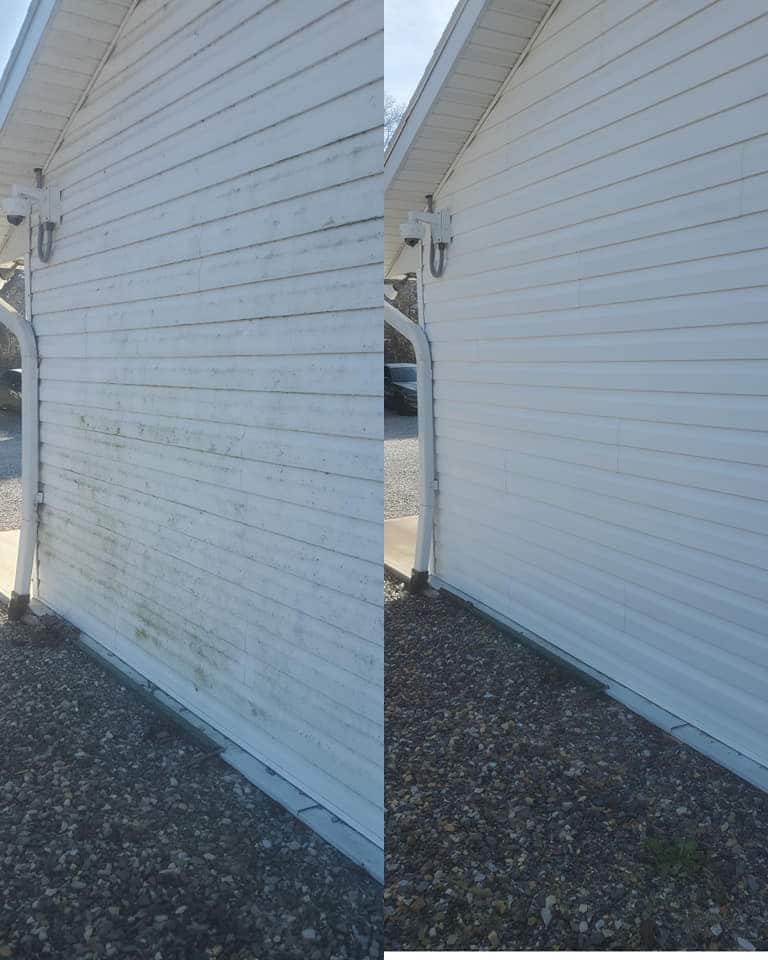 In this insightful blog post, we delve into the world of professional House Washing provided by Grove's Property Services, a leading company in Hagerstown, MD. In the following segments, we'll outline the importance of this service, its advantages, and tips for maintaining a sparkling exterior. Read on to uncover how Grove's Property Services can accentuate your home's curb appeal and prolong its life.
The Importance of Professional House Washing
A home is not just a place to live, but also a significant investment. House washing is a crucial preventative maintenance measure that extends the longevity of your home. Over time, dirt, mold, algae, and other damaging elements can degrade your house's exterior paint and structure. A professional house washing service like Grove's Property Services counters this by cleansing these harmful substances away. This proactive measure helps avert costly repairs and replacements down the line.
Benefits of Hiring a Professional House Washing Company
Hiring a professional house washing company like Grove's Property Services ensures you get top-notch service. These experts utilize appropriate equipment, have the necessary knowledge, and follow safety regulations to clean efficiently and effectively. They reach every corner, leaving your home free of dirt, stains, mold, and mildew. Professionals also understand the differences between various surfaces and adjust their cleaning methods accordingly, avoiding damage to your property.
How Grove's Property Services Outshines the Competition
Grove's Property Services is more than just a house washing company. When you hire us, you pick professionalism, absolute attention to detail, and comprehensive services. Our team is skilled and trained, abiding by strict safety measures to deliver quality. We also use eco-friendly cleaning solutions that are not harmful to the environment, pets, or kids. Our client's satisfaction is our top priority, which distinguishes us from the competition.
Maintaining Your Home's Exterior After House Washing
Keeping your home clean is more than a one-time task. After our professional house washing, continual care and regular inspections are vital to maintain a fresh, vibrant appearance. Debris removal, regular painting, and timely repairs can enhance the life and look of your exterior.
Your Questions Answered
Between us, those who are curious about house washing likely have some burning questions. Here we've answered a few common ones.
1. Is house washing necessary?
Absolutely, house washing helps maintain the state of your house, extends paint life, and saves you money in the long run.
2. How often should I get my house washed?
Typically, house washing should be done once a year. However, your home's environment and materials may dictate a different schedule.
3. Can I do house washing myself?
While you can, a professional service ensures safety, expertise, and efficiency.
4. Does house washing damage my siding or paint?
Not at all. In fact, professionals tailor their methods to the surface type, ensuring no damage occurs.
5. What method does Grove's Property Services use?
We use soft washing, which is gentle yet effective, eliminating any chance of damage.
As we conclude this blog, it's unequivocal that house washing ranks far beyond mere aesthetics. The comprehensive approach of Grove's Property Services ensures you enjoy a beautiful, healthy, and long-lasting home. Should you need our services, contact us at (301) 992-2293 or visit our website. You can find us on Google Maps for further ease. Take the right steps in maintaining your home by opting for our house washing services today.